I am a wedding photographer based out of Minnesota. Recently, I got my big break with an opportunity to shoot an estate-owner's daughter's wedding. Everything went well until I came back to my studio and tried to edit the images captured on my DSLR. To my horror, I could not access my SD card anymore and it showed a "you need to format the disk" error. Have I lost my photos & videos? I have no idea how this happened. If at all, there's a way to recover images from RAW SD Card, please let me know. This is a make or break deal…I need all the help!
How does an SD card turn RAW?
An SD card can turn RAW for various reasons such as virus attacks, file system corruption, formatting failure, missing file system, etc. This error prevents the Windows from launching the SD card as it cannot recognize the RAW file system on the card. So the computer tries to resolve this error by asking you to format the SD card.
But formatting an SD card would mean losing all data in it and you can't afford it in every scenario.
So we have listed other ways to save your data and know how to fix corrupted SD card. Let's go through each one by one.
Easy ways to fix a Raw SD card
1. Format the RAW SD card
Again, if you can afford to lose data in the RAW SD card, formatting is the ideal way to go. The process can fix a corrupt memory card if the corruption is not too deep. However, formatting does wipe all the existing data in the SD card, so make sure you don't have any important data in it.
2. Run Chksdsk command:
You can fix a RAW SD card by using the chkdsk command on your Windows PC. The command helps detect any bad sectors on the SD card and fix them. Follow these steps to perform chkdsk command on RAW SD card.
Select the Windows icon on your desktop, and type cmd. Choose the Run as administrator option on the right.
This will launch the command prompt window. Here, type chkdsk and then the drive letter assigned to the RAW SD card, followed by a colon and/f.
Now, press enter and let the command scan your SD card for any corruption or bad sectors. This process scans and simultaneously fixes any issues in the SD card, so it may take some time.
Once the command completes scanning, it will prompt you to save the repaired files. Click Yes. The command will now display all the repaired data.
Now, go to Computer > SD Card drive (letter). You'll be able to access the drive now without any interruption.
3. Assign a new drive letter to the RAW SD card
Sometimes, your computer may find it difficult to recognize the RAW file system on the SD card, so the default drive letter also goes unrecognized. You can try assigning a new drive letter to the RAW SD card and check if it makes the drive accessible. Here's how to change or assign a new drive letter to a removable drive.
4. Recover images from RAW SD card using Photo Recovery Software
If the data is critical, don't waste any time in looking for conventional methods. Formatting an SD card may or may not fix the error, but it will definitely wipe your existing data. Running the chkdsk command also compromises data, as it works on the principle of 'scan & format' only. So the best way to recover data is to use a photo recovery software. Here's what to do:
Download & install Stellar Photo Recovery software.
Connect the RAW SD card to your PC.
In the main window, select the type of data you want to recover.
On the next window, select the RAW SD card from where you want to recover your corrupt or inaccessible files and click Scan.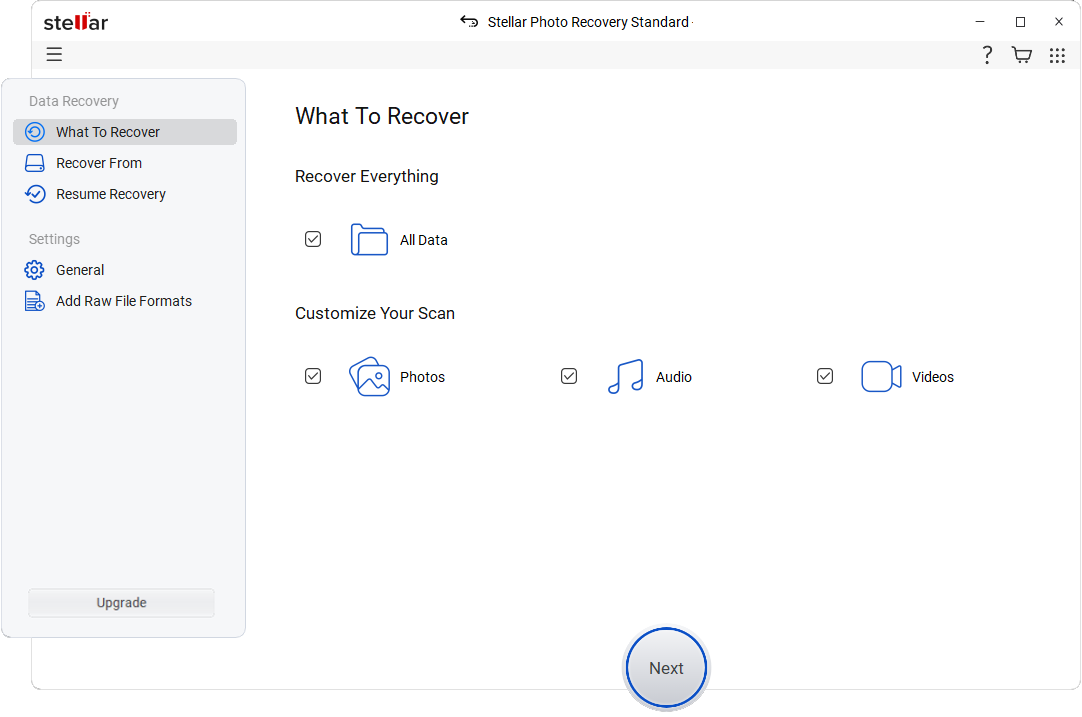 Once the software finishes scanning, it will display a list of all files that can be recovered. You can see a preview of your selected files to verify the results of recovery.
Select the files you want to restore, browse to a location where you want to save the files, and click Recover. Make sure you choose a different location other than the SD card to save your files.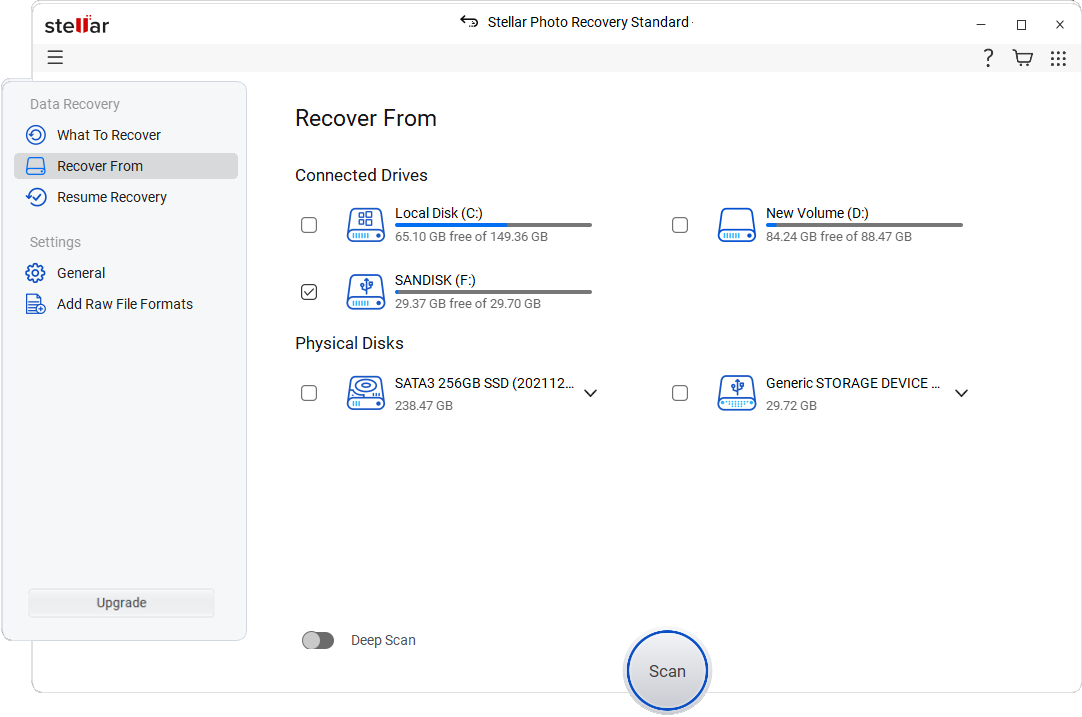 All your files will be successfully recovered to your desired location on the computer.
Other ways to recover RAW SD card images
Recover from Backup
If cloud backup is enabled on your system or device carrying the SD card, you may find your non-corrupt images in the backup folder. It depends on your sync settings, whether the images were updated on time or were they lost before being synced to the cloud. Here's how to restore images from Google drive, OneDrive or iCloud.
Also Read: Define Cyber Security And Why Is Cyber Security Important?